Aggancio becomes the latest Gold member to join the Swedish American Chamber of Commerce
Aggancio was featured in this month's newsletter published by The Swedish American Chamber of Commerce (SACCNY) as Aggancio partner with SACCNY as a part of their entry into the US market. Aggancio hopes that establishing its presence in the US market will enable the company to build further connections with key clients in North America and broaden their prospects on a global scale.
Joining the likes of Cevian, Ericsson, and Volvo, Aggancio hopes to leverage relationships with other SACCNY members to strengthen their successful entry into the US market. For the full article including an interview with CEO and Founding Partner, Andre Haug, please see the below link.
Read More: New Gold Member: Aggancio-Global Reach with Local Expertise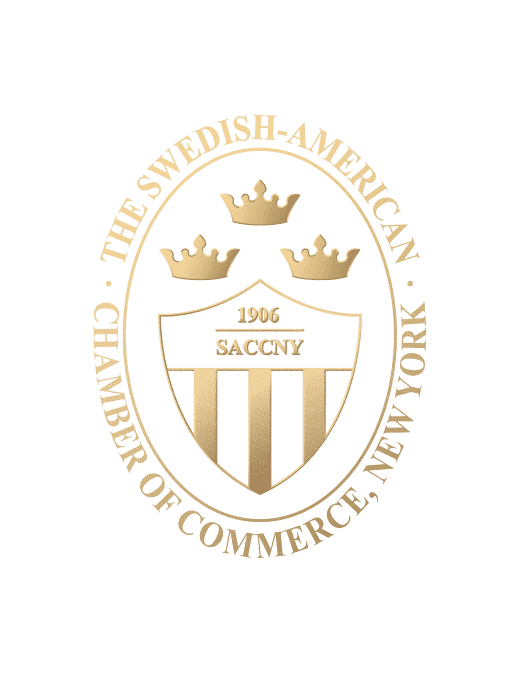 ---
About SACCNY
The Swedish-American Chamber of Commerce in New York (SACCNY) is a non-governmental organization. The Chamber's mission is to promote, advance, and protect commercial and professional relations between Sweden and the United States whilst acting as an important support agent for Swedish businesses internationalizing into the U.S. market. SAACNY has been providing crucial support to Swedish and American companies as well as individuals for over one hundred years; accrediting their reputation as the largest, most active organization of its kind in the United States, and undisputedly the largest Swedish Chamber of Commerce in the world.
About Aggancio
Aggancio is a technology and quant-driven executive search firm challenging traditional incumbents. With a commitment to speed, transparency, and cost-effectiveness without compromising on quality, Aggancio offers search with a "modern twist". Historically, Aggancio's successful model and DNA are built upon servicing the leading executive search firms as an outsourced research partner. Today, Aggancio works directly with Venture Capital and Private Equity firms and their portfolio companies, as well as with corporate clients, offering a more agile model than most traditional firms. Our global footprint, with offices in London, New York, Singapore, and Stockholm, allows us to successfully search globally to engage talent locally.